Measuring Medical Diagnostic Data Management Success
TeleMED is the category leader for electronic content management among diagnostic testing sites in Canada. Our solutions are regularly used by over 3,000 people, at over 700 locations across the country.
Is your organization drowning in paper? Are you unable to find critical information when it's needed? Do you have little visibility into operations?
TeleMED Users across Canada.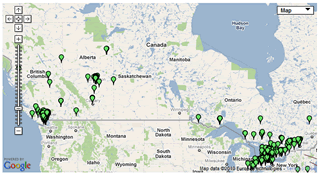 TeleMED has the solution you need to ease the pain, with a worry-free, on-demand solution:
Streamlined operations and up to 41% increased productivity
Up to 28% savings in the costs of managing these operations
Reliable and secure Web-based applications
Flexible and fast deployment options
Easy integration into your organization