Refer your tests, not your patients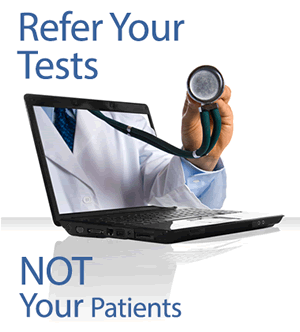 TeleMED presents Diagnostics for Doctors, the practical, productive and profitable alternative to referring your patients for ECG and other diagnostic testing.
A clean, easy approach to diagnostic testing
For one low monthly charge, we provide you with everything you need to get started, and to keep things running smoothly. No hassle for you, your staff or your patients.
The equipment you need for testing, installed by our Technicians
The training that you and your staff need
Electronic access, on demand, to your preferred Specialist, for test interpretation
24/7 toll-free call centre support
1 Day equipment repair/replacement
Linkage to your EMR (for most systems)
Diagnostics for Doctors is the right solution for you if you are a Family Physician and you want to:
Use technology to make your practice more productive and more profitable
Build a robust business plan
Leverage the size of your Physician Group's patient roster
Increase the output from your existing staff and your existing office space
Find an easier way to get test results into your EMR
Make diagnostic testing more convenient for your patients
You can also watch this video to learn more.