A successful Family Physician business is based on several factors; one of which is growth. Businesses grow often by word of mouth referrals. Positive referrals are based on current patients being satisfied with the quality of the service they are receiving. Thus, delivering quality services often leads to growth.
Diagnostic for Doctors, by Telemed Diagnostics Management Inc. (TeleMED) has been designed with physicians and the delivery of quality services in mind. It helps physicians by:
Eliminating Wait times
Eliminating Delays of Service
Receiving Immediate Test Results
Validating Quality of Tests
Eliminating Repeat Tests
Eliminating the Need for Pre Schedule of Tests
Improve Access to Medical Diagnostics Tests
Generate New Revenues without Increasing Expenses
Through the utilization of Diagnostic for Doctors, physicians receive an efficient, cost-effective and convenient alternative to the current practice of referring patients to Medical Laboratory clinics or hospitals for diagnostic testing.  All of the steps that you and your patient currently go through to get your patient tested have now been reduced to a more streamlined and more effective process: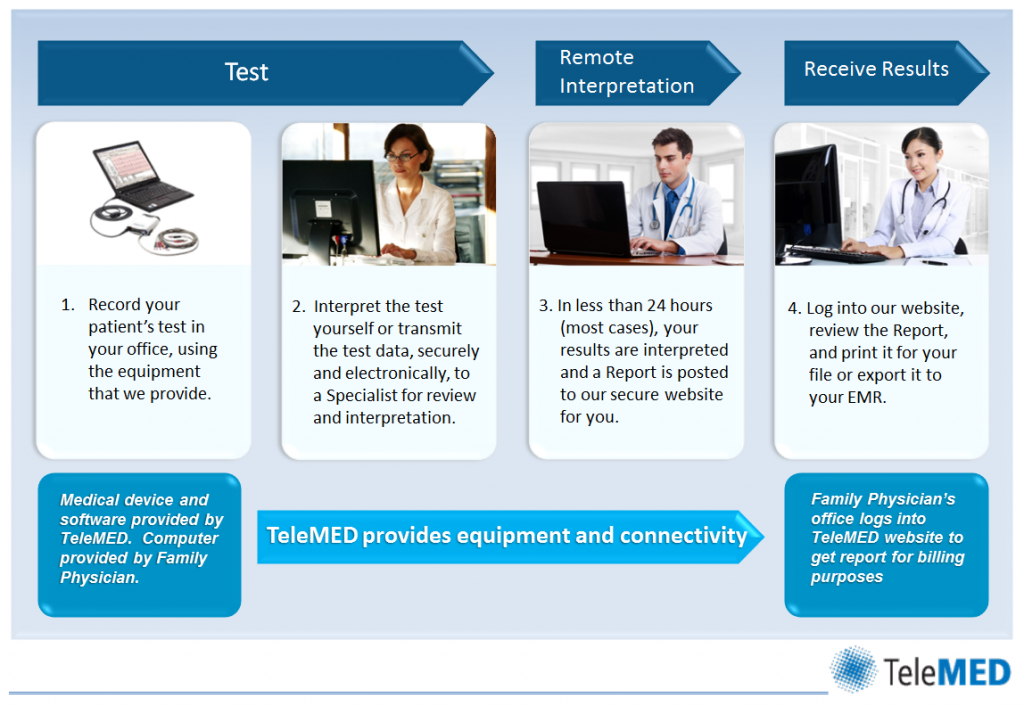 Not referring patients to external specialist and keeping the performing of diagnostic tests in house can increase quality of service and lead to business growth. Click to learn more about the Diagnostic for Doctors solution offered by TeleMED.